LED Ceiling Fan
(Applicable for F-M15GW, F-M12GX VBHQH)
LED ceiling fan provides you greater space with the lighting incorporated into the fan. LED is used due to its long lifespan and also simply because it is energy saving.
Brightness
Brightness = Up to 200 lx*
Power Consumption
Up to 22W*
22W LED light = Incandescent lamp 4 x 60W
Coverage*
< HIGH > - 200lx
i) 4m coverage - strong lighting
ii) 6m coverage - moderate lighting
iii) 8m coverage - weak lighting
Colour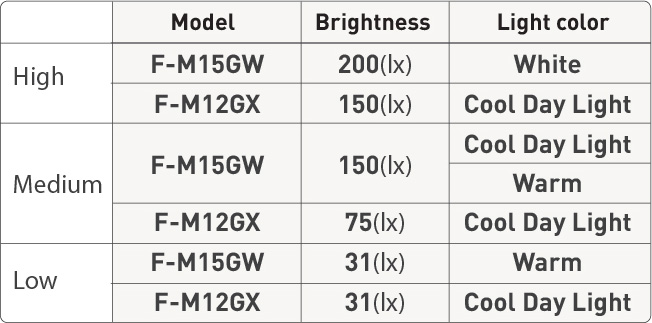 Light Evenness
LED Cover has diffusion materials that produce even light distribution.
* Subject to selected models
Image of Room
General Lighting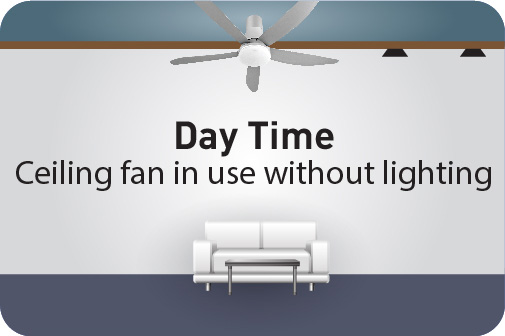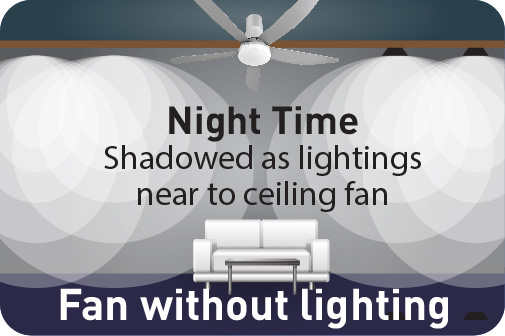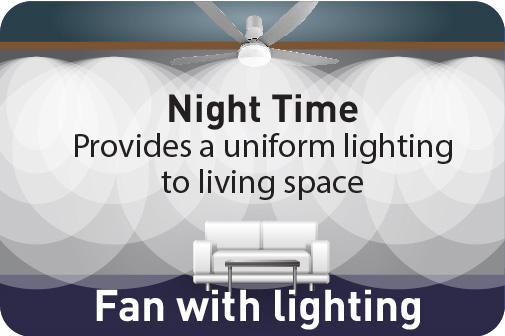 LED Lighting
Coverage*